In response to COVID-19 we will continue to support our clients through this challenging period. As such all meetings & consultations are provided over video chat to protect the health of our staff and clients.
Finance Business of The Year 2019   |   SMSF & Accounting Awards Winner 2017 & 18   |   Financial Review Top 100
Our Financial Services

Business Owners Wealth
Private business owners have unique financial and wealth challenges. Our quality advice covers business, family enterprise and entrepreneurs.

Wealth Creation & Management
Quality wealth creation and management strategies that align with your goals and financial situation to maximise results. Quality and trusted advice.

Financial Planning & Advice
Our aim is to help you achieve financial peace of mind. Our dedicated team of financial advisors help to take complex financial situations and simplify them.

Self Managed Super Fund (SMSF)
Our award winning 'best practice' SMSF advisors have exceptional experience across self managed super funds including set up, strategy, admin and more.

Superannuation advice
Making your superannuation work for you. Working with you to take advantage of superannuation strategies we help to build the retirement you want.

Retirement and Estate Planning
We work with empathy and respect with all family members. Offering life-cycle, inheritance, insurance, succession and retirement planning.

Investing
We construct resilient portfolios to meet our clients needs. We help to create the long-term returns needed while exposing funds to the least risk possible.

Wealth Protection & Insurance
Life has its challenges. We plan towards protecting your financial future and offer advice on strategies and insurances to protect you and your family.

Family Office
We help to oversee and manage the private wealth management affairs of your family. Protecting your family's wealth and implementing family wealth plans.
Time To Achieve Financial Freedom?
Looking for financial advice to improve your future lifestyle?
Leenane Templeton Wealth Management Pty Ltd are Newcastle Financial Planners and Advisors that are here to help you meet your financial and life goals.
Whether you're starting out in life, beginning a family, running a business or moving towards retirement, our local award winning financial professionals can help make sure you're on track to meet your financial and lifestyle objectives.
Financial advisors here to help.
Newcastle financial advisors that you can trust to help protect, plan and grow your personal finances.
A team of dedicated and experienced advisors with thoughtful advice and practical wisdom.
Multi Award Winning Financial Advisor
Leenane Templeton won Finance Business Of The Year 2019, SMSF & Accounting Awards NSW for 2018 and 2017 along with The Australian Accounting Awards 2017 and finalist for 2019.
Leenane Templeton also won the Financial Planning Association's Best Practice Award 2013, Australian SMSF Best Practice Award Winner 2013 and a variety of business awards over the past decade.
CEO Andrew Frith has been named for four years as one of Australia's top 50 financial planners as listed in the Australian Financial Review Smart Investors..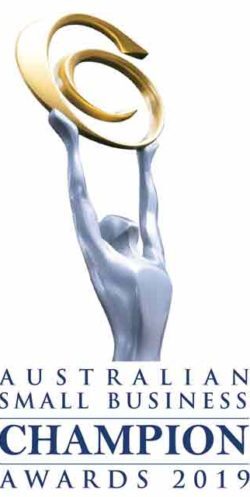 Newcastle Financial Advice Solutions
Helping with all of your financial advice across Newcastle the Hunter and NSW. Visit our Newcastle financial advisors at 134 King Street, Newcastle, NSW 2300. Our Newcastle financial advisors also have offices in Sydney, Brisbane and help clients across the local areas including Maitland, Lake Macquarie, Hunter Valley and across NSW. Newcastle financial planner Andrew Frith has a wealth of experience in self managed super funds and financial services. For all your financial advice with qualified financial advisers call us today.
Newcastle Financial Advisors
Newcastle Retirement Planning
Newcastle Accountants
Newcastle Financial Planner
Wealth Managers
Self Managed Super Funds
Superannuation
Financial Services Firm
Investment Advice
Financial Advisor Hunter Valley
Financial Advisor Maitland
Financial Advice Lake Macquarie
Your Newcastle Financial Advisors
At Leenane Templeton Wealth Management Pty Ltd we believe that your financial success has nothing to do with luck, that to get good financial success you need good financial advice from an experienced financial planner.
Our driving purpose is to help make life better.
To practically help people build truly great lifestyles, financial well being and financial freedom.
Our Newcastle Financial Planners believe some of the most valuable information you can gain in life is sound financial planning advice. Therefore, we invite you to contact one of our financial advisors for a consultation.
Newcastle Financial Advisors & Financial Planners – Here To Help
Financial advice when you need it.
Leenane Templeton Wealth Management Pty Ltd is a Corporate Authorised Representative of Lonsdale Financial Group Limited. Australian Financial Services Licence Number 246934, ABN 76 006 637 225.
Call our team for a chat about your needs.